Krispy Kreme donuts are delectable comfort food that can ease your hard days. If you're like me who can swing by the store and get a bunch of donuts when the craving hits just to realize you're not going to finish everything in one day, then you must once wonder, "Can you freeze Krispy Kreme donuts?"
If you're looking for the ultimate answer, this is your lucky day – the answer is in our post!
Whether your Krispy Kreme freezes well or not depends on the donut type. However, in most cases, freezing Krispy Kreme Donuts is possible and advisable if you want to save these delicacies for later. This is among the most simple method to store your donuts. 
Can You Freeze Krispy Kreme Donuts? 
As stated above, not all kinds of donuts can be frozen well. Thus, knowing different possibilities might help you take proper measures. 
Krispy Kreme cream-filled donuts
It's a little problematic with Krispy Kreme cream-filled types. Although they can theoretically be frozen, the mouthfeel will not be as creamy as it was, especially if the donuts are custard or fruit and cream-filling.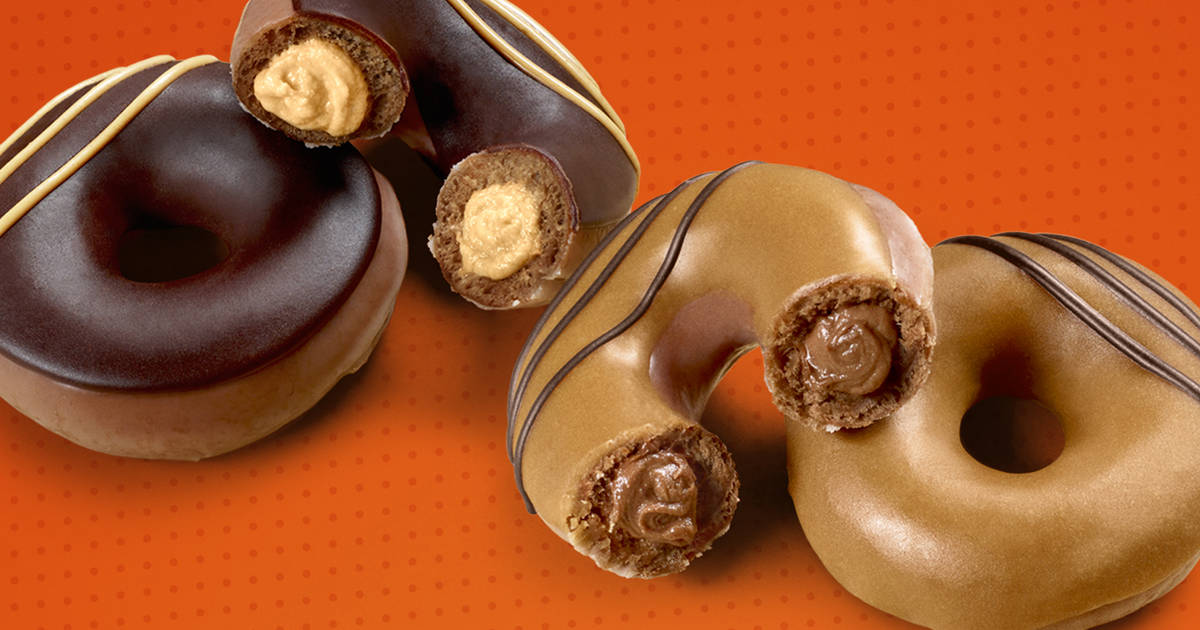 Furthermore, we would have to allow those cream-filled donuts to soften for a longer time to avoid them becoming muddy and unappetizing.
Krispy Kreme glazed donuts
You can easily store these classic Krispy Kreme glazed snacks in the freezer. In fact, they are the simplest to store of all donut kinds.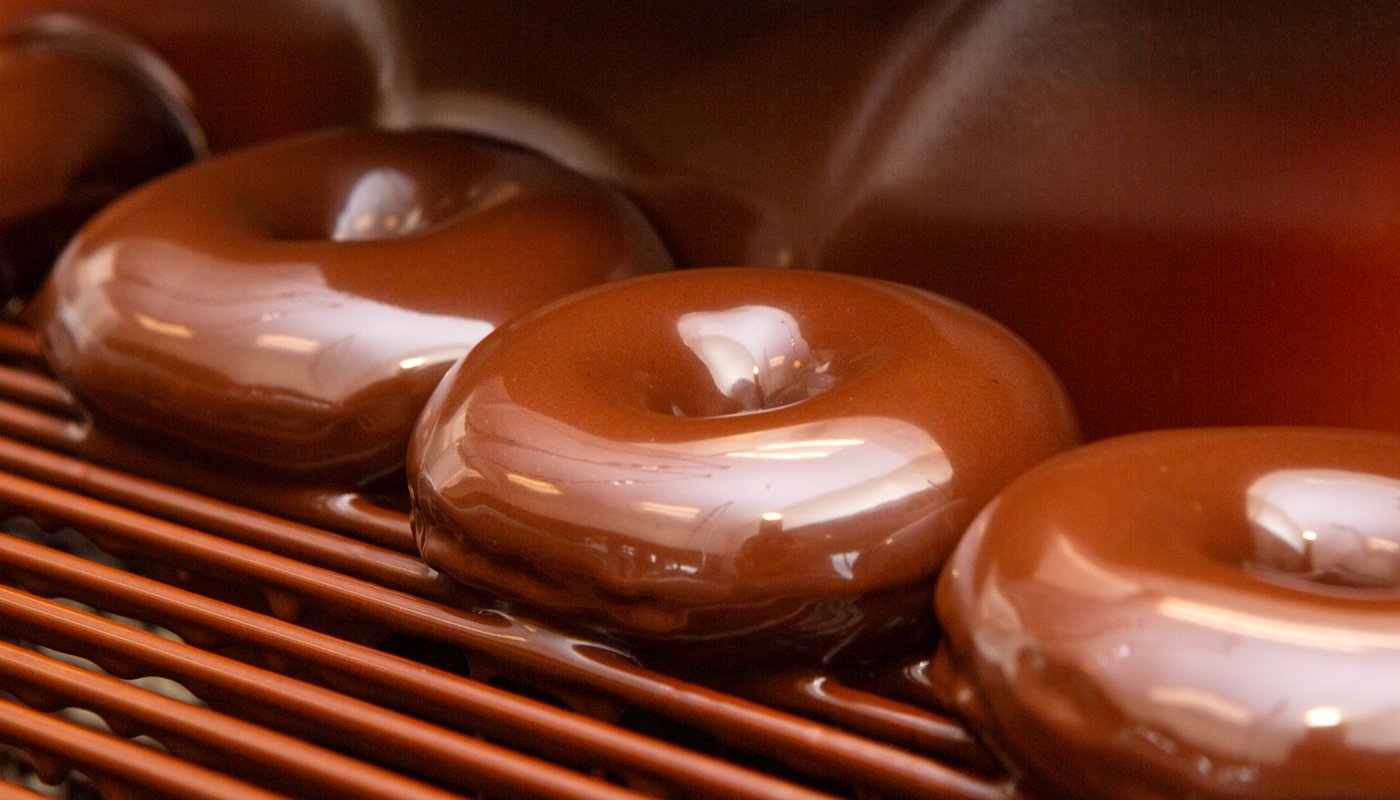 However, the cold temperature can wipe the glazing coating off of your glazed donuts. Thus, prepare an additional batch of glazing sauces to ensure that you have the fullest donut pleasure.
Cake donuts
Freezing your cake donuts is one of the most effective and popular methods to keep them fresh for longer.
Furthermore, since Krispy Kreme cake donuts' main ingredients are pastry flour and baking soda which do not degrade under cold temperatures like fats, syrup, or yeast-based pastries, freezing is the best way to store these mouth-watering delicacies.
How To Freeze Krispy Kreme Donuts?
Simply follow the below steps to store your delectable Krispy Kreme donuts in the freezer:
First and foremost, arrange your Krispy Kreme donuts on a cookie sheet in a single row.
Then, insert your cookie sheet in your freezer for 120 minutes, or until your donuts are solid.
Afterward, take your frozen donuts out of the cookie sheet and store them in sealed containers.
Finally, mark each container with a timestamp and store them in the freezer.
Posts you might be interested in
How Long Do Krispy Kreme Donuts Last In The Freezer?
Many factors determine how long frozen Krispy Kreme donuts stay good. For a specific number, if these donuts are stored in sealed packaging and immediately frozen, they will preserve their quality for approximately 8 weeks.
Yet, the wrong storing technique and high amounts of ingredients such as fat and sugar might affect and shorten their already limited lifespan.
On the other hand, if you store your Krispy Kreme treats deeply at 45°F, you may savor those delicious donuts for up to 10 weeks without any loss of flavor.
Note: You should also remember that not all kinds of Krispy Kreme pastries share the same storage life when stored in the freezer.
Will Freezing Change My Donut Experience? 
Of course.
On a brighter note, Krispy Kremes freeze easily and may remain fresh for a few weeks without compromising its taste. Furthermore, freezing can serve to increase the lifespan of these popular delicacies.
However, there are a few downsides to weigh. Freezing, for example, might change the mouthfeel of these snacks, occasionally leaving the texture harder. Furthermore, rapid cooling may affect the quality of these sweets, leading to a somewhat less fresh feel.
How To Thaw Frozen Krispy Kreme Donuts
To defrost your frozen Krispy Kreme treats, you'll need:
1 liter of water.
A container big enough to hold your designed number of frozen donuts.
Microwave or stovetop.
Put your water-filled container in the microwave. Set the clock for 3 mins and wait for the container to warm up. When your timer beeps, gently take the container out of the microwave and add the iced donuts. Return them to the microwave and cook for an additional 2 mins. Allow them to rest for a few minutes before serving.
If you don't have a microwave, heat a kettle of water, add the iced donuts, and let them thaw on the stovetop.
FAQs 
Does Krispy Kreme Have Gluten-Free Donuts? 
No. Since they utilize wheat powder in the dough of their basic donut recipe, all of their donuts are not gluten-free.
Does Krispy Kreme Have Vegan Donuts?
Yes, but only in the UK.
Krispy Kreme introduced its first donut for vegetarians in 2021, inspired by their classic glazed donut. In 2022, they launched 3 new holiday-only recipes to welcome the New Year. 
Are Krispy Kreme Donuts Dairy Free?
Sadly, no.
As of now, all of their donut flavors have dry powdered milk in their recipes. As a result, Krispy Kreme does not provide dairy-free donuts.
Wrapping Up 
Can you freeze Krispy Kreme donuts? Most of the time, yes. While you may store Krispy Kreme treats in your freezer for about 8 weeks, you must take caution when reheating them. This is because if the freezing or defrosting procedure isn't executed properly, your delightful donut-eating pleasure might turn into a nightmare. Good luck!