Mushrooms are great for adding a sense of depth and earthiness to a certain dish. You can use it to make fine gravy, a nice sauce, or even a flavorful soup.
The only thing that I dislike about mushrooms is their shelf life. If you have no idea how long mushrooms are good for, you should take a read and find out more about the shelf life of this ingredient as well as how you can make it last longer in storage.
One you know these simple facts about mushrooms, you will be able to hold on to this ingredient and use them just in time before they get spoiled.
Types Of Mushrooms
Before we get into how long mushrooms can last, and how to store them away properly, I think we should first talk about the different types of mushrooms that are often used in the culinary world.
Button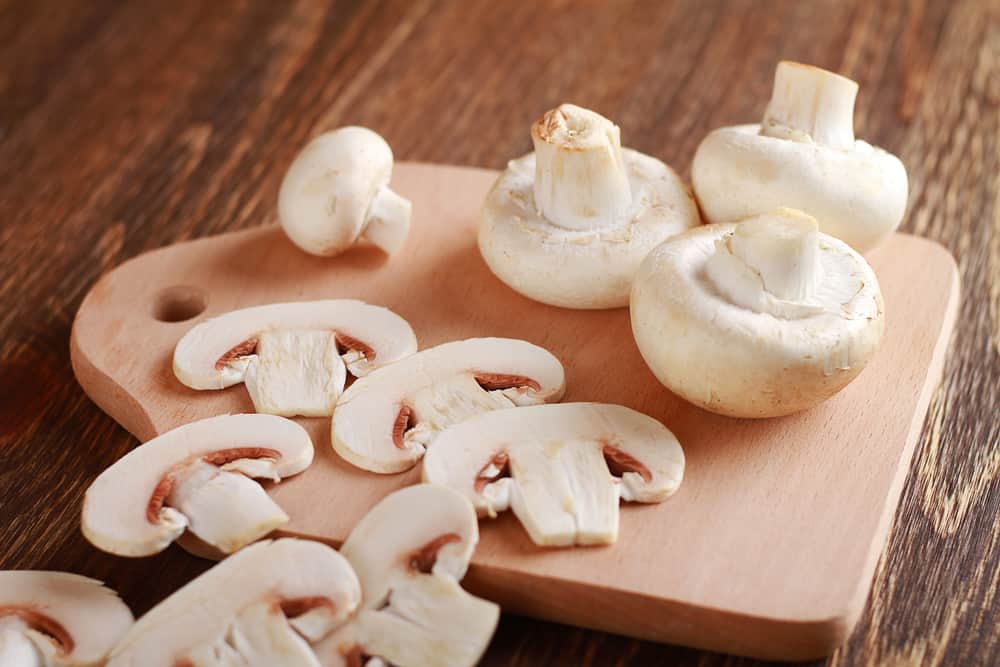 Button mushrooms, also known as white mushrooms, is probably the most common type of mushroom in the market today. They can be bought dry or canned in your local supermarket, and they don't cost much. This kind of mushroom is harvested at an early age, which is why it pack in a very earthy flavor that you can use to add a deep flavor to your dish.
Porcini
The porcini mushroom is similar to the Portobello mushroom when it comes to meatiness. It has a light brown color and can be about 10-incehs large. This type of mushroom can add a nutty and creamy taste to your dish as well as an earthy aroma.
Baby Portobello
Baby Portobello mushrooms, also known as creminis, can be similar to a white button mushroom. This type of mushroom has a light brown color and a very mild earthy flavor. You can use this type as an alternative for white button mushrooms if you wish to add more depth to your dish.
Morels
Morels have probably got to be one of the most savory and delicious mushrooms you can taste in the culinary world today. Despite the fact that it has less than appealing appearance, this mushroom is filled with flavor and can give you a pleasant gastronomic experience because of its chewiness.
Chanterelles
Chanterelles are golden colored mushrooms with a fruity and peppery taste. This type of mushroom is a lot moister than other types, which is why it can last longer than most mushrooms when stored in the fridge. This type is often cooked as an entrée or is used as a topping for other dishes.
Oyster
Via plantsrocksthings.tumblr.com
Oyster mushrooms have a strange look, but this kind of mushroom can offer you a sweet taste. You can use oyster mushrooms to prepare a nice Ragout, Frisee, or you can just roast them with scallions.
However, the oyster mushroom's taste heavily depends on the time it foraged, you can even end up with one that has an anise-like taste. It could be helpful to ask the seller first before you get some just to find out what the mushrooms would taste like.
Enoki
Enoki is a mushroom that somewhat looks like bean sprouts. They have long stalks and very small caps. You can get them fresh or in a can from your local supermarket. This type of mushroom works best with soups and salads.
Shiitake
The shitake mushroom is an Asian mushroom that is mostly used in Korea, China, and Japan. This type of mushroom has an umami flavor and can be quite savory at meaty. You can use shiitake mushrooms to make an earthy soup or sauce.
Portobello
Portobello mushrooms are what would be considered as the most mature of the white button mushrooms. This mushroom has an enormous cap that you can actually fill will other ingredients. The Portobello has a mild earthy flavor and can be a great substitute for meat in certain meals.
Mushroom Shelf Life
Now that you know about the different types of mushrooms that are often used for cooking, we may now dive into the shelf life of this earthy ingredient.
Whole mushrooms that come packed from the store can last up to 10 days when stored in the fridge. Once cooked, you can add an extra ten days to their shelf-life assuming that you will keep them in an airtight container in your fridge.
Be mindful though that only the freshest of mushrooms can last for up to 10 days.
Proper Way To Store Mushrooms
The best way to store mushrooms, it to clean them first by wiping them with a moist paper towel, and by keeping them in a paper bag in the fridge. Doing so will let the mushrooms breathe and stay firm.
Once you find your mushrooms with a sticky or slimy coating, you shouldn't attempt to cook or eat them since those are signs of spoilage.
A Quick Recap
Via ohmyveggies.com
Mushrooms are great ingredients that you can use to add more depth and an earthy flavor to your soups, sauces, and salads. You can even use some mushrooms as substitutes for meat because of their savory flavor and meaty textures. And when it comes to storing mushrooms, don't forget to wipe them clean first and keep them in a paper bag in the fridge so that they would be able to last up to 10 days.
If you liked this article, and would like to know more about other types of food, please leave us your feedback in the comment box below. Until next time, enjoy!